BUS AND MINIBUS RENTAL
We offer an excellent bus and minibus rental service in Rome and throughout the country. Ours is a dynamic and modern company, which boasts an experience of over 40 years of the management, the operating department and its drivers. Thanks to a fleet made up of eighteen vehicles including buses and minibuses, all modern and equipped with the best comforts, we collaborate with various tourism agencies, shipowners, administrations and schools. Our headquarters, located in a strategic position of Rome, allows the main reception points of the capital to be reached in a short time; our staff is prepared and ready to offer their support to travelers for any need or request; we have always paid the utmost attention to safety and sustainability, operating in a manner strictly compliant with European regulations, both in terms environmental than in terms of safety.
Our goal: the satisfaction of travellers
We guarantee the best
Our mission is to always ensure the best in everything we do, guided by a sense of responsibility and the passion we put into our work.
Comfort on board, efficiency, punctuality, availability and safety are the characteristics that distinguish us, as well as the means to achieve our primary objective: the satisfaction of our passengers.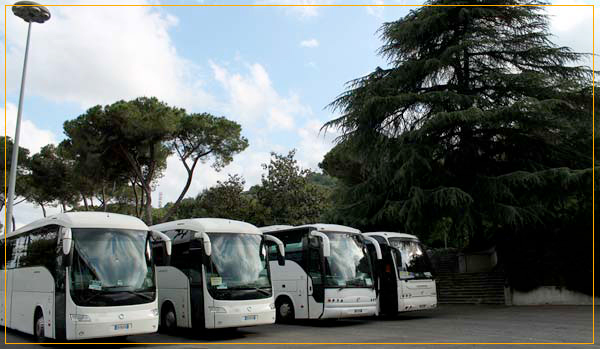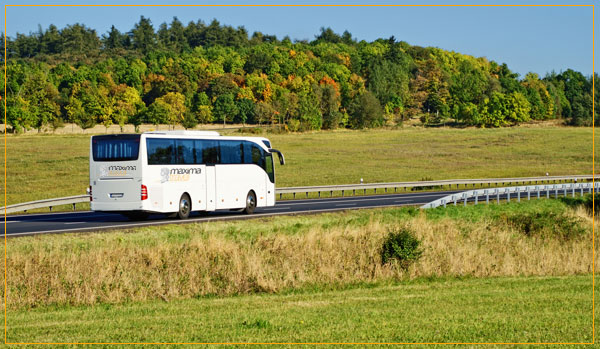 Innovation, efficiency and respect for the environment
Efficient and effective logistics
We aim to always offer a top service in the rental sector. For us, growing does not just mean expanding the vehicle fleet, but improving the service offered, investing in technologies to ensure maximum innovation and efficiency. We regularly update our fleet by introducing new coach models and making ad hoc investments. We are an eco-friendly company: thanks to responsible and scrupulous maintenance and attention to new technologies, we offer a bus rental service with minimal environmental impact.
The modernity of the company is also in its management, which is why we have invested in advanced software, thus guaranteeing powerful and effective logistics in order to be able to offer a high-quality bus rental service even for large-scale events. Taking advantage of our services is simple and fast, because we have streamlined the procedures as much as possible.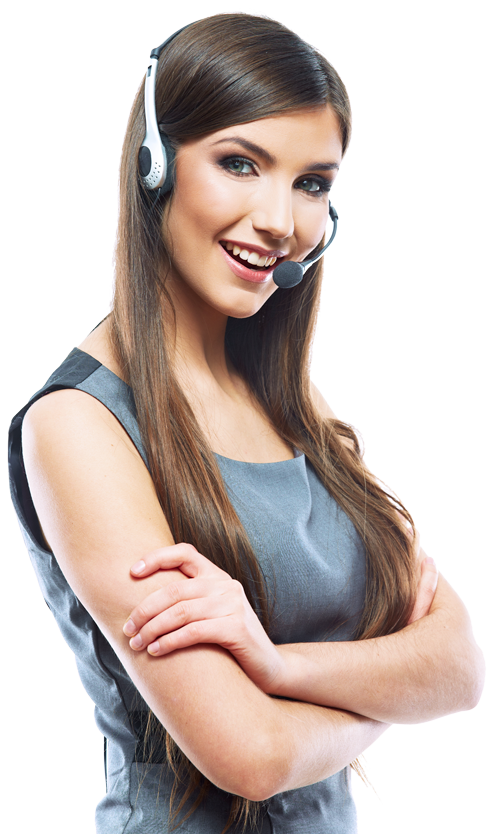 Request your free quote NOW
Our highly qualified staff will be at your disposal for any need